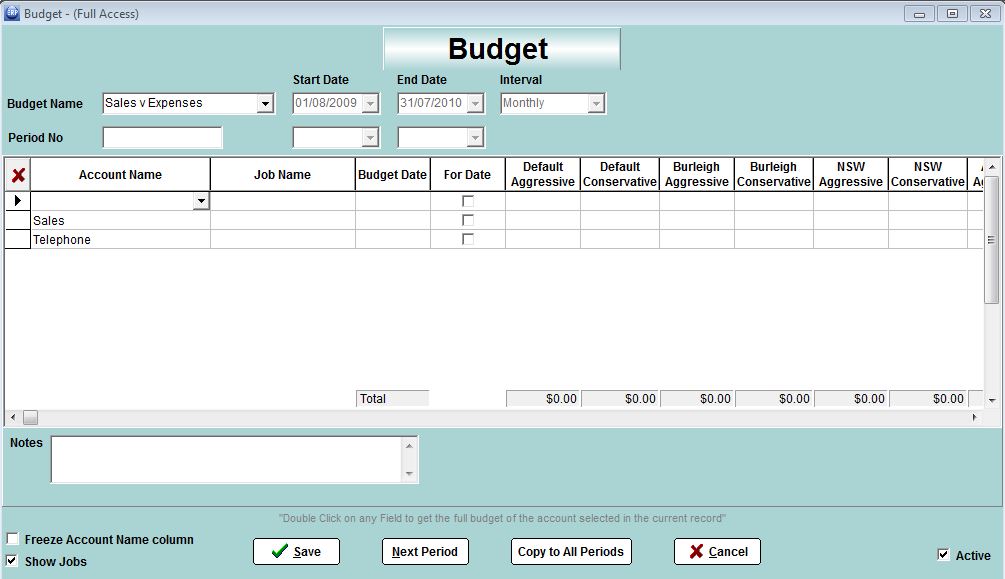 Variations
Adjust pre-defined budgets as required. Increase or decrease by values or a percentage.
Dashboard
From within your dashboard you can create simplified budgets for a quick summary view of all your numbers. Fantastic way of at a glance, seeing where you stand at any point in time.
Budget vs Actual
Run reports comparing what has happened to what you had budgeted to happen. TrueERP will then give you a variation amount with percentages based on the variation.
Profit and Loss
Run a full profit ad loss report with any of the budgets created as an option to overlay into the report. Again a great tool for running comparisons on what has happened to what you had budgeted to happen.
Charts
Create any form of chart you desire for your budget and general reports. Design everything from pie charts to bar graphs, financial pyramids to line charts. Switch between these charts at any time and save your designs so you can simply open them whenever you need them.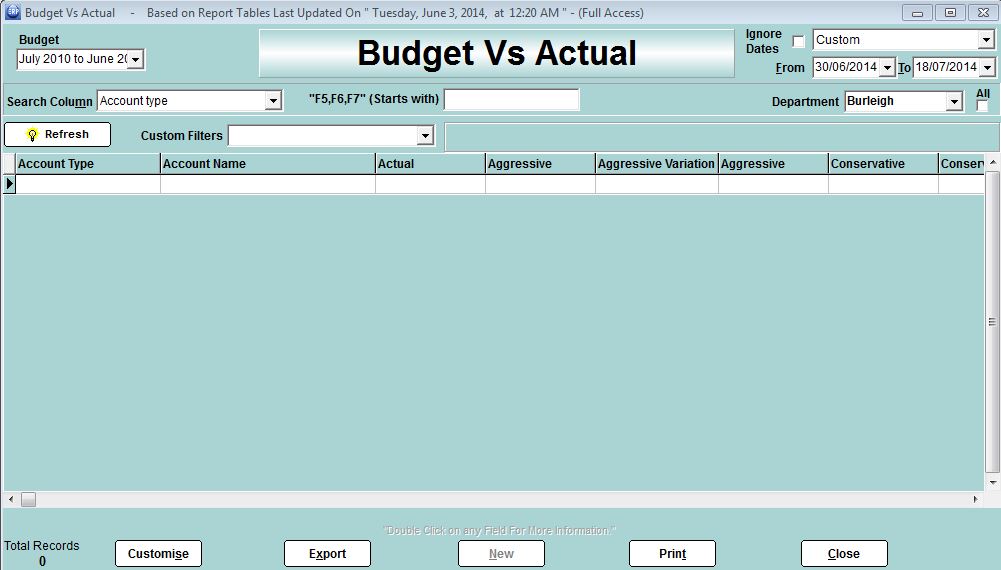 Reports
Budgets can be overlaid into a number of reports or simply exported to a spreadsheet for further analysis.
Job Budgeting
Create budget for jobs, with all the features and functions available as though running the budget on the entire company.